10/08/2016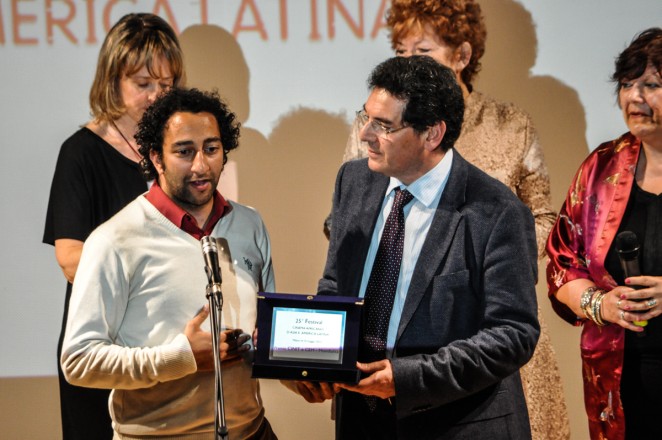 Premio CINIT e Premio CEM – Mondialità
The Dream of a Scene , Yasser Shafiey, Egitto, 2014
For the intriguing combination of meta-film, in which unexpected and surprising poetry is developed from an apparently documentary structure but which grafts on to the story questions on cultures and generations: all suspended between truth and image, between substance and illusion. For the stories of the two main characters, who with unhesitant attitudes, strongly motivate their existential challenge with a gesture that increases their search for identity out of all proportion.
The prize is awarded by : Massimo Caminiti, Manenti, Massimo
The prize, which consists of the acquisition of the distribution rights in Italy, is awarded to an African short film with educational value.